Lammerts Roses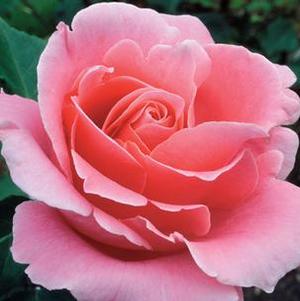 Bewitched


Rosa Hybrid Tea
A classic among pink roses, this beauty bears large lovely buds and blooms filled with rich rose perfume and carried on long stems. The vigorous is attractively clothed with large apple-green foliage.27-30 petals. © Weeks Roses
Zone:
Height:
Spread:
Color:
4b-9b
4-5 Feet
4- Feet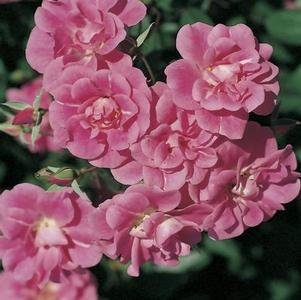 China Doll


Rosa Polyantha
The large clusters of small pure-pink blooms can literally cover the low mounded plant and bright green foliage. With its dwarf bushy compact habit and overly abundant bloom, China Doll is a favorite for growing in containers or bordering along flower beds. 20-25 petals
©Weeks Roses
Zone:
Height:
Spread:
Color:
4-9
1-3 Feet
2- Feet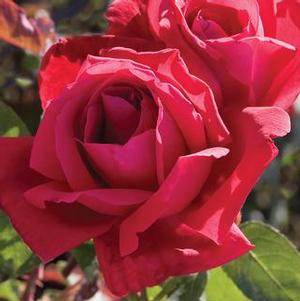 Chrysler Imperial


Rosa Hybrid Tea
A landmark rose that still hypnotizes people with a powerful rich rose fragrance and velvety red petals. the large full shapely flowers are proudly held atop straight stems clothed with dark matte-green leaves. Vigorous and at its happiest in hot temperatures.
©Weeks Roses
Zone:
Height:
Spread:
Color:
6b-9b
4-6 Feet
2-4 Feet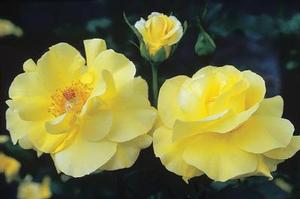 Golden Showers


Rosa Climber
America's favorite yellow climber for almost 50 years. Perfect, buttery-colored buds open to fragrant, high-centered blooms. Flowers continuously over mounds of glossy, dark green foliage all season long.
Zone:
Height:
Spread:
Color:
4-9+
10-12 Feet
7- Feet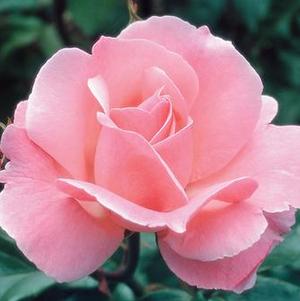 Queen Elizabeth


Rosa Grandiflora
A magnificent rose that has glowing pink to dawn-pink blooms. Borne individually or in clusters this is truly a rose to have in your own palace.
Zone:
Height:
Spread:
Color:
5b-9b
5-7 Feet
3- Feet