Florist Rose Collection
Created for the cut flower industry, these roses can be part of your garden and ready to cut for your flower arrangements.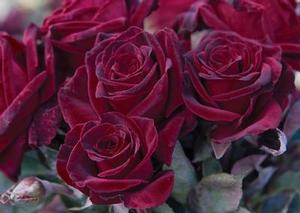 Black Baccara™


Rosa Hybrid Tea
Black Baccara produces a well-formed and long-lasting cut flower, with dramatic black-tinged burgundy-red petals boasting the texture of luxurious velvet.
Originally grown for the florist trade, gardeners who've grown this rose report that it has impressive disease resistance and vigor, and that the blooms increase in size as the plant matures.45 petals.
Zone:
Height:
Spread:
Color:
7b and warmer
4-6 Feet
2-3 Feet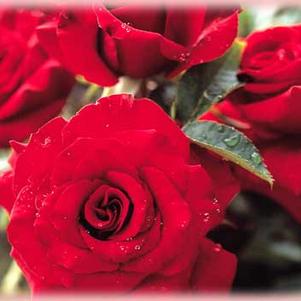 Black Magic®


Rosa Hybrid Tea
One of our favorite roses for cutting. Black buds open to spellbinding, velvety dark red flowers with even darker edges. Carried on long strong stems with very glossy dark green leaves, these extremely long-lasting blooms are superb! 30-40 petals.
Zone:
Height:
Spread:
Color:
7-10
5-7 feet
4- feet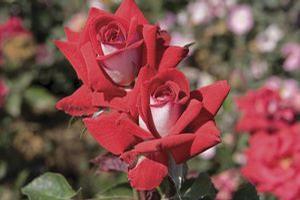 Fire 'n' Ice™


Rosa Hybrid Tea
One of the most popular Hybrid Tea roses ever bred for fresh cut flower production, this bi-toned red and white rose behaves quite nicely in the garden. Much more resistant to mildew than most florist roses, it will bloom in flushes throughout the season, whether the flowers are cut for arrangements or left on the plant.
Zone:
Height:
Spread:
Color:
6-10
4-5 Feet
3- Feet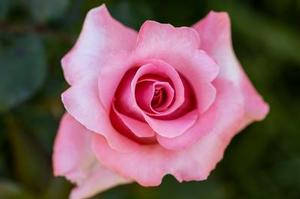 Paris D'Yves St. Laurent™


Rosa Hybrid Tea
Named after the popular fragrance, this luscious pink Hybrid Tea asks to be put in a vase. Blooms will last for at least a week. Dark green, glossy and disease tolerant foliage.
Zone:
Height:
Spread:
Color:
7B and warmer
4- Feet
3- Feet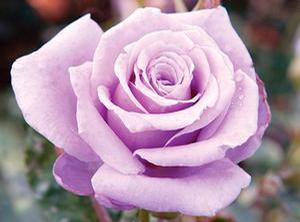 Zone:
Height:
Spread:
Color:
6-9
3- Feet
2- Feet